---
SPCA Solano News
---
For those that want to donate click here for our Amazon Wish list
---
Next vaccine clinic:
May 16, 2020 2:00 - 4:00 pm
---
To our wonderful friends and community:
After much thought and consideration during these uncertain times, the SPCA of Solano County has decided to remain open to the public using best practices by making some adjustments to our adoption procedures. Please understand that this is for the health and safety of our community, our staff and the animals in our care.

We will still be doing adoptions by appointment only as well as reuniting stray animals. Please send us an email if you have questions or concerns regarding an animal in our care or if you are missing your pet. If you do not get a response immediately, please be patient with us while we do our best to return your email. Please also ensure that your animal is wearing clear identification at all times so that if they are lost, they may be reunited as quickly as possible.
Adoptable animals can be viewed here or on our Facebook page. www.facebook.com/solanospca

**If you are interested in adopting an animal you must send an email to us at info@solanospca.com with your name, phone number, the name of the dog you are interested in, and any questions you may have about the dog and when you would like to meet with the dog during regular adoption hours.

Office staff will send you an adoption application with further instructions.

By doing meet and greets by appointment only, this will limit the number of people here at any one time allowing social distance as outlined by the CDC.
In the meantime, we need your support now more than ever. These animals need us and their needs do not end when something like this happens. Please do not drop off donations at our facility until further notice. Instead, please consider making a monetary donation, sending us something from our Amazon wish list or Chewy, or by making an appointment to adopt.

Donations can be made through our website
by clicking the donate button
or by mailing them to
SPCA of Solano County
PO Box 356
Vacaville, CA 95696.

Thank you for your continued support. It is appreciated.
---
***** Vaccine Clinic Dates *****
May 16, 2020 2:00 - 4:00 pm
June 13, 2020 2:00 - 4:00 pm

** No appointment necessary**
Dogs on leashes or crates
Cats in crates.

Vaccine prices $20 per vaccine please bring vaccine records if you have them

**** We now offer the Canine Influenza Vaccine $30 ****
---

We have some exciting news!

With the launch of the "Fear Free Shelter" program, the SPCA of Solano County is pleased to announce all of our staff will be getting "Fear Free Shelter Training" and we will be offering the course for our volunteers as well! This means our staff and volunteers will have training on how to recognize stressors in the shelter and making the animals comfortable during their stay with us! This will significantly help the animals adjustment period as they go into their new forever homes too! We are very excited to be taking this step forward!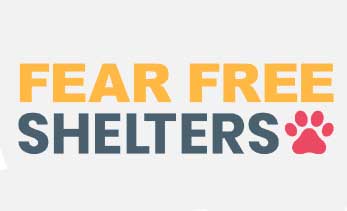 ---
---
Our spay / neuter clinic is closed indefinitly due to unforseen circumstances.

The shelter is open as usual for adoptions, retail store, vaccine clinics, Pet Loss support group, etc.
Our adoption hours will remain the same.
Thank you for your support and we hope to open again in the future. Watch our Facebook page and this site for information.
---
---
---
Donations of financial support can be made by
clicking here
,
bringing the donation to the SPCA during business hours or by mail to:
SPCA of Solano County
PO Box 356
Vacaville, CA 95696


If you require assistance please call us at
707-448-7722.

---
Cheryl Sherwood Fund for Cats in Need
Many people are aware of the senseless violence at the Fairfield Mall that took the life of Cheryl Sherwood in February 2016. She was very active in the community. She spayed, neutered and cared for feral cats at her expense. Her friends at Benicia Jazzercise decided to turn the tragedy into a positive and lasting legacy for her.
They established the "Cheryl Sherwood Fund for cats in need"
This fund will allow for her work spaying and neutering cats to continue. If you would like to donate to this fund click on the link and the donation will go directly to the Cheryl Sherwood Fund. Keeping checking back in the next week or so for details on our new program!
Donate to the Cheryl Sherwood Fund
---
---
FREE Scoop of Bulk Biscuits Coupon*




No purchase necessary. One coupon per household

.


*Find the coupon in the February issue of GrapeVine.
---
---
Hours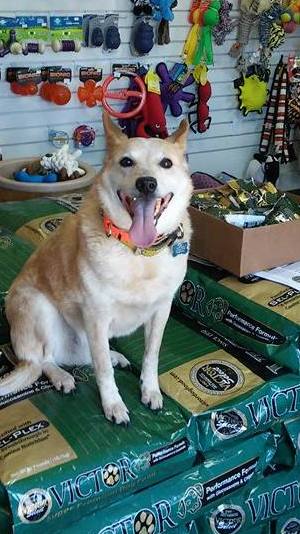 Monday..........Closed Tuesday.........Closed
Wednesday..... 2:00 - 5:00pm
Thursday........12:00 - 5:00pm
Friday............12:00 - 5:00pm
Saturday........12:00 - 5:00pm
Sunday..........12:00 - 5:00pm
Visit The SPCA On Site Store
For All Your Pet Needs
More About Our Store